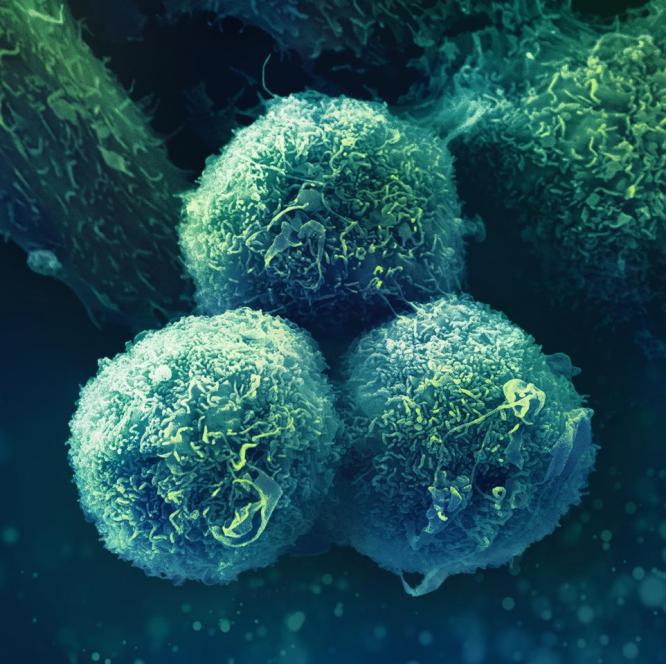 Our Work in Immuno-Oncology
Global cancer cases continue to rise. The fight against cancer is personal – not only for patients and their loved ones but also for those focused on treating cancer and developing new treatments.
Our mission is to deliver breakthrough innovations that extend and improve the lives of people with cancer
We are working to prevent cancer where we can and give patients more ways to treat their cancer, more quality in their lives and more time.
Everyone knows someone who has been touched by cancer. When that diagnosis happens, what matters most isn't what the next breakthrough is – but when it will get here.
400K+
patients who have been treated with commercially available MSD oncology medicines over the past five years
1K+
clinical trials involving our cancer medicines
30+
cancers that our products are being studied in
Our research in cancer
Our team of researchers and scientists brings together a deep understanding of genomics, biology and the immune system to advance the way we fight cancer.
Our inspiration
We believe that one day cancer will be curable. We work with all involved public and private institutions responsible for the treatment and care of patients with cancer to help those affected and their families.
Our progress in changing the outcomes of cancer would not be possible without:
The participation of patients in clinical trials.
The support and involvement of the physicians who believe in the importance of advancing the care for patients through innovative clinical trials.
The patient advocacy community who helps support people with cancer through their journeys.


Our partnerships
All.Can Belgium is a multi-stakeholder platform (part of the All.can international initiative https://www.all-can.org/) aiming at mobilizing the Belgian cancer care community to achieve specific, implementable and ambitious projects. The objective is to achieve sustainable, efficient, innovative and patient-centered cancer care. All.Can Belgium brings together patient and care representatives, healthcare professionals, health experts, health economists, policymakers and industry representatives including MSD, committed to this objective.
On the one hand, All.Can Belgium wishes to align stakeholders on a joint vision on cancer care, create stakeholder support for this vision and realize projects to deliver on the vision. All.can ultimately wants to develop solutions that contribute to more efficient and innovative cancer care.
On the other hand, All.can Belgium wants to provide proactively input to the policy debate and create societal support for their vision.
All.Can Belgium became an official All.Can national initiative in June 2018. In March 2019 the memorandum and vision document of All.can Belgium was presented at a launch event at the Solvay Library in Brussels. These policy documents contain key messages from the All.Can Belgium community on patient centricity and innovative, sustainable cancer policies. They lay the foundation for the solution-oriented projects that are being developed with key stakeholders in cancer care.
MSD is one of the founding and funding partners of the All.can Belgium initiative. As such we contribute in making the cancer care ecosystem more efficient, we co-define strategies to optimize the Belgian cancer care and finally are involved in the set-up of projects that will result in a better patient centered cancer care approach.
It takes all of us to beat cancer
Hear from the people behind the data and the patients who inspire us to tackle one of the world's greatest health challenges.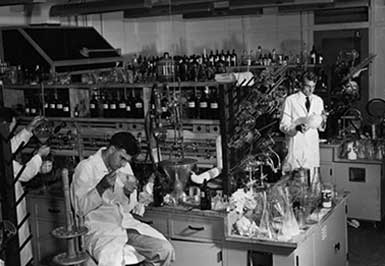 The Past
In the 1950s, researchers proposed that the immune system patrols the body to detect and destroy tumor cells. Scientists and researchers had previously focused on cancer cells and treating cancer as a genetic disease.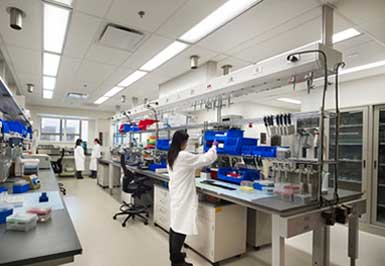 The Present
Now the focus is shifting to the microenvironment in which cancer grows, including the immune system – an approach called immuno-oncology.
The Future
Immuno-oncology has the potential to change the way cancer is treated and how patients can benefit from it.