Responsibility
Cliniclowns bring resilience and lightness for children in need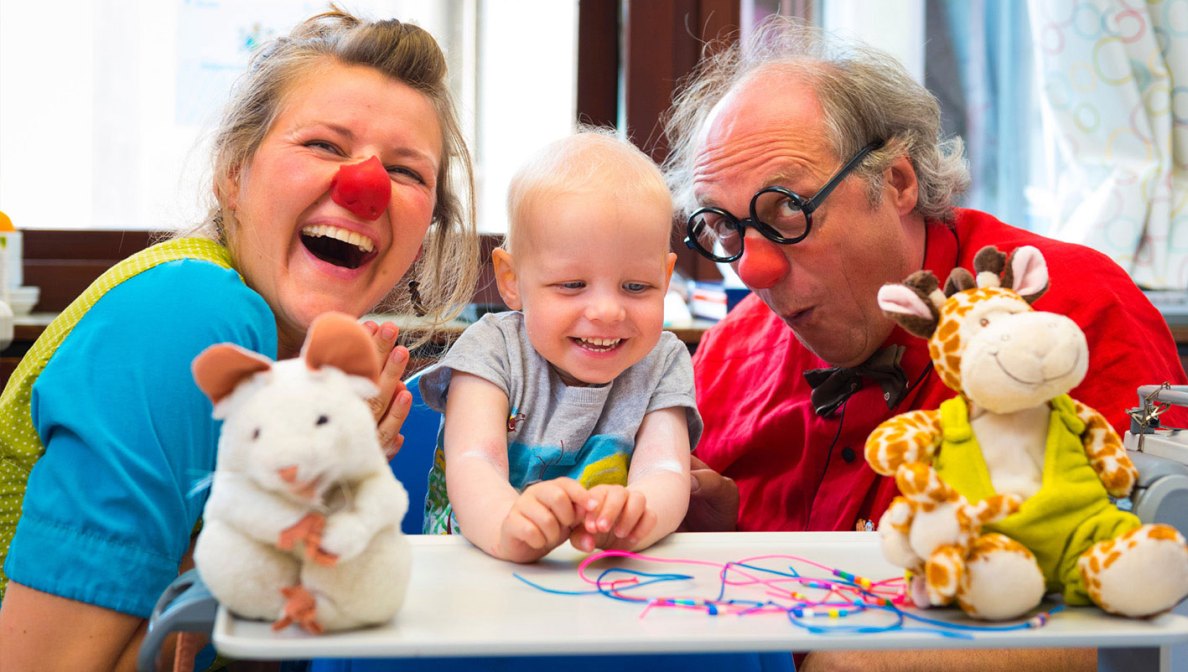 "Cliniclowns" visit sick or disabled children in hospitals and offer them a moment of joy. Cliniclowns put these children into the center of everything they do. Therefore, they deserve MSD Belux's attention and support.
Cliniclowns Belgium has been sending professional clowns to sick and/or disabled children for over twenty years to give them comfort and offer them some distraction and fun. www.cliniclowns.be
Being sick is not pleasant, being very sick is unfair, being very sick and having to stay in the hospital is hard for everyone who goes through this, but even more so for a child.
MSD Belux take these hospital helpers or Cliniclowns seriously and really appreciate their job. Cliniclowns prove that laughter is the best medicine.
Making patients laugh is not simple, but good humor is needed now, more than ever. With a dedicated grant, MSD Belux helps Cliniclowns to visit even more children in hospitals and have a positive impact on the wellbeing of young patients!
"The support that Cliniclowns Belgium received from MSD Belux enables us to organize a Cliniclowns' visit to no less than 200 children. We are extremely grateful that consequently, the clinic clowns can bring some relief to the patients themselves, but also to the parents who are very grateful with this extra boost for their child. In this way, these clowns' visits achieve their goal!"
Valérie Van Gastel
General Director Cliniclowns Belgium